Welcome to The Green Company
We are a local builder with a national reputation, a New England family business that for over 60 years has been building homes and communities in harmony with the way people want to live. Recipient of dozens of national and regional homebuilder awards, we take enormous pride in the quality of our work. Innovative configurations of interior spaces, attention to detail and respect for the land are all hallmarks of a Green Company company.
Our Newest Neighborhoods!

We've refreshed a cherished classic. New England architecture revived for the way people want to live, relax and entertain today. Smaller homes that live big with open space plans, interior courtyards, summer rooms, outdoor fireplaces and decks – all designed to inspire indoor/outdoor living and provide maximum flexibility for the way you live.
See The Homes to learn more. See Employee Profiles to learn more about us.
The Green Company builds national award winning Fresco and Portico townhomes in golf front, pond front and village centered neighborhoods at The Pinehills. With a focus on indoor outdoor living, these low maintenance homes feature floorplans that celebrate one floor living with master bedrooms on the first floor, open light filled rooms and unique private courtyards.
News & Events
We've Moved! Come visit Chadwick Corner
Sunday, March 29, 2015
We celebrated by throwing a housewarming party!
Find out more about this Read More
Special Preview of Our Newest Neighborhood
Saturday, March 21, 2015
Come visit our new home. You just might find your own.
Find out more about this Read More
We've Moved!
Sunday, March 15, 2015
Our sales office and models homes are now located at Chadwick Corner ~
Find out more about this Read More
Three Homes Left!!
There are three homes left at Greengate and The Greens!  Please
Find out more about this Read More
Dudley Brook Preserve Turned One!
Sunday, December 07, 2014
Our Dudley Brook Preserve neighborhood celebrated its first birthday!  A party
Find out more about this Read More
Featured Home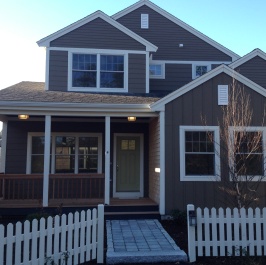 4 Portico Way
This beautiful Portico Plan C style home, located at Greengate, is the last new construction home in Greengate for sale.   See the full home details