Building With Us
Our Mission Statement
Building With Us
We create environments in which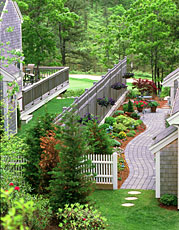 people discover and realize their dreams. We are a dynamic team of caring homebuilders who actively seek unique market opportunities.
We use our innovative and creative approach to build high quality, aesthetically pleasing and environmentally sensitive residential communities that set the standard in our industry.
An enduring commitment to integrity, respect, honesty and fun provides for a continually challenging environment that stimulates growth and professional development.
The Green Company, visionary leaders creating with pride.