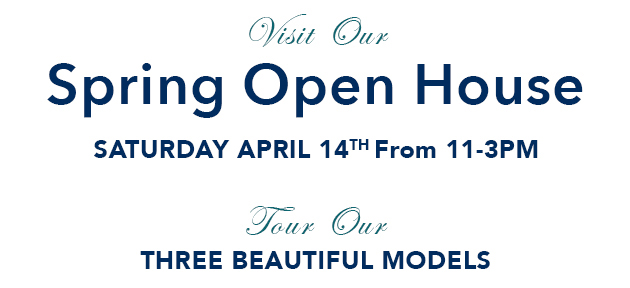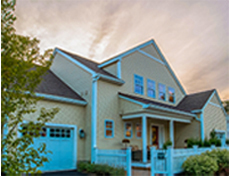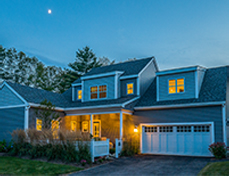 The Lanterns at Warren Woods. Located in Ashland's Chestnut Street area, just minutes from Holliston and Hopkinton centers and conveniently close to the Natick Mall, Mass Pike, and commuter rail to Boston. Our homes offer a unique, one-floor, maintenance-free living experience with a meetinghouse and swimming pool, all surrounded by hundreds of lush, forested acres­. It's no surprise we were also voted Best Detached Home Community and Best Home Design in the country.**

Getting ready to sell your home and don't know where to start? Don't worry, meet Jody Kablack. With over 25 years experience in planning and development, she can assist you through the process, from preparing your home for sale, to unpacking your new life!

Enjoy tasty bites of spring while touring our three beautiful models! Enter our drawing to win a free consultancy package with moving specialist Jody Kablack. Win additional great prizes like gift certificates from Crate & Barrel to enhance your new home! Fill out the form below and bring it with you or ask for one at our SPRING OPEN HOUSE, SATURDAY, APRIL 14TH FROM 11-3 PM.
* Pillars award for Best 55+ Multi-unit Community
** NAHB Nationals for Best Detached Home, Prism award for Best Multi-unit Community & Best Single-Family Home