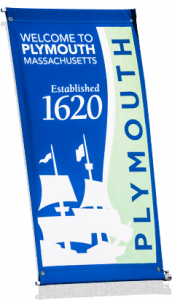 PART ONE OF A SERIES | SHOPPING & EATING
I am a lifelong native of Plymouth and I love nothing more than sharing my hometown with new residents! Plymouth, a classic New England town, has been called "America's Hometown."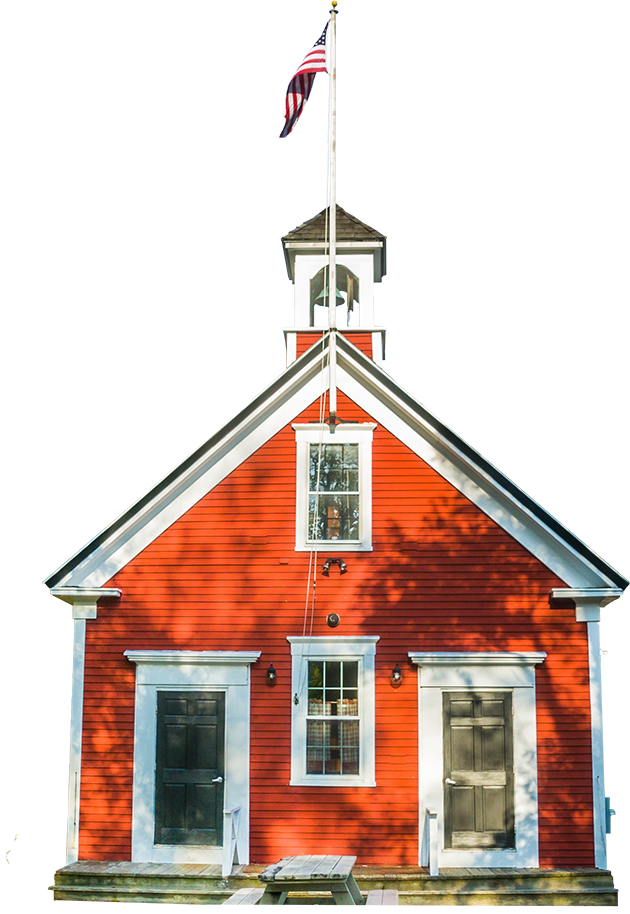 Although it is the largest town area wise in MA with a population of about 58,000, it has a vibrant downtown area that still evokes that "small town feel." There are a variety of restaurant venues, unique shops and a beautiful Cultural Arts Center showcasing the works of local artists and providing art classes for all ages and abilities. You can ride down Main Street and see many people dining outside and others just strolling and enjoying window shopping.
I encourage new residents to buy local to support our local businesses. Some of my "tasty" favorites include the Mayflower Brewing Company, Hearth wood-fired bread, offering delicious fermented dough breads baked on the floor of wood fired ovens; The Guilty Bakery, owners Amy and Krista, and Piece of Cake Bakery, owner Judy, both offering unique cakes and pastries. For shopping with a side of history, visit Lois and Jeannie at the 1640 Sparrow House, Plymouth's oldest home, and the adjoining gallery and shop, featuring the finest American handmade crafts. Steven's the Florist, owner Nancy and daughter-in law, Kerri, provide beautiful fresh flower arrangements for all occasions.
COMING NEXT: PART TWO | THE BEACH, HISTORY AND PLIMOTH PLANTATION
You will often hear pendant lighting referred to as the "Jewelry of the Kitchen." When I am working with clients selecting lighting for their home they're first concern is usually the look. It is human nature. We all want what we like, especially if we are going to see it, day in and day out. But then I step in and unfortunately share with them the sad truth that often in good design: Looks are not everything.
Now don't get me wrong, you can always have both. But when you are choosing pendant lighting for your home it is more important that you first consider your lighting needs. What good is something beautiful if it doesn't do the job you need it to? There are 4 lighting categories designers refer to but let's not overcomplicate things here. When designing a kitchen I find my clients lighting needs will typically fall into one of these two types – Ambient or Task.
Ambient Lighting (often referred to as general lighting)
is gained from a fixture(s) or source that is used to light up a whole room. In most modern homes there isn't the need for the pendant lights to handle this job. We now use recessed lighting to do the trick. But if you are in an older home without the benefit of recessed lights, or your space is lacking natural light from windows, choosing a pendant that would provide ambient light would be important. Or maybe, you use your island more for a gathering space than a work space and you want to create some atmosphere. In this situation an ambient light fixture would be perfect. In either instance you want to look for a fixture that uses several bulbs that are spaced apart to cast the light evenly in a wider direction. You may also want to hang the fixture a little higher so that the bulbs are not directly in your line of sight.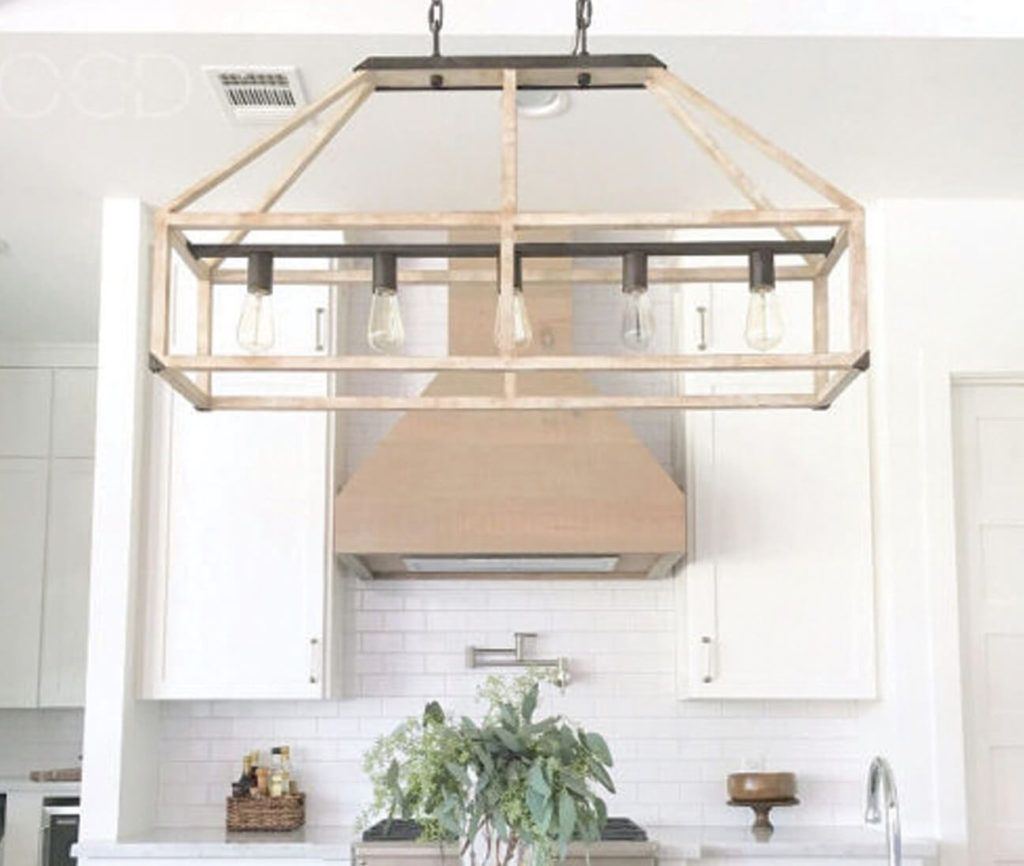 Task Lighting
is the most typical need I find clients need the pendant light to fulfill. Most of us use our islands for work like food prep or have our sinks and sometimes cooktops built in to them. In this instance having a light specifically meant to illuminate that space makes sense. Task lighting is best gained by using a fixture that faces down and directs the light onto the area. If the bottom is open, you may want to hang the so the bottom of the fixture is a little lower, approximately 30 inches off the countertop so that you are not looking up directly at the bare bulb. (The sweet spot for any pendant is somewhere between 30 and 36 inches). If it has a diffuser you can hang the fixture a little higher but be sure not to go too high that you lose the strength of the light on the surface. And if you also use your island for seating placing your pendants on a dimmer would be nice for your guests, especially if you are using a very bright bulbs.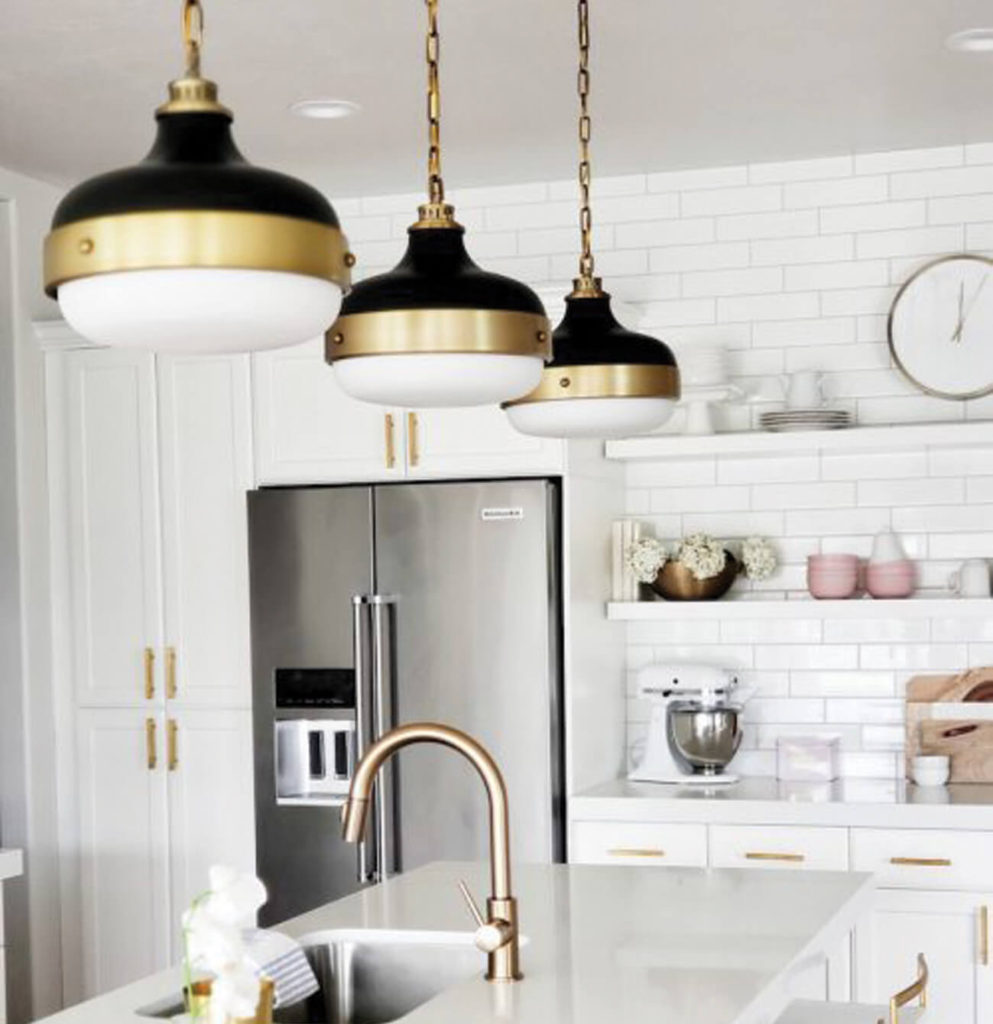 Once you have identified the type of light you need you, you will be able to narrow down some of your choices and focus on the style of light. I recommend visiting sites like Houzz, Pinterest and Instagram for inspiration. If you struggle with scale I would suggest going to your local lighting showroom with the measurements for your ceiling height and island or seek advice from a design professional. And be sure to follow my blog for more articles with tips on how to design your Happy Home
Ready to move but feel bogged down with all the family's "stuff" collected over the years? Not sure how to pick and chose, which items will come with you, and which will find new homes? Here are some tips on how to weed out the junk, conserve the valuables (sentimental and monetary) and make your move more efficient. Let's start first with the kids' bedrooms.
If you have grown children who have never truly cleaned out their rooms from childhood, you aren't alone. The trophies, stuffed animals, school artwork, music CDs, and wall hangings all had such significant meaning at some point in your child's life. Hopefully, some of that sentimentality has waned, and parting with these items can be mutually liberating. The first thing to do is to enlist the help of your child in sorting through their possessions. If the kids live nearby, try to schedule one day for each child's room with their active participation. You should be able to complete the room in one day if you stay focused. Have your sorting containers ready — one to pack and move, one to give away or consign, one to throw away. Touch each item only once and place it in the appropriate box. Hopefully they will take their packed box(es) home with them. If not, you should have at least reduced their possessions by about 2/3.
Some adult children will allow you to do this by yourself, especially if they live far away. Begin by asking them their expectations for what to do with their possessions. If they are amenable to getting rid of a great deal, then you can start the job without them. Sort through and remove as much junk as possible, sort toys and stuffed animals for giving away to a local donation center, and collect diplomas, photos, scrapbooks and other important papers for preserving. Once you have made progress on the above items, focus on things that you think they may want to keep.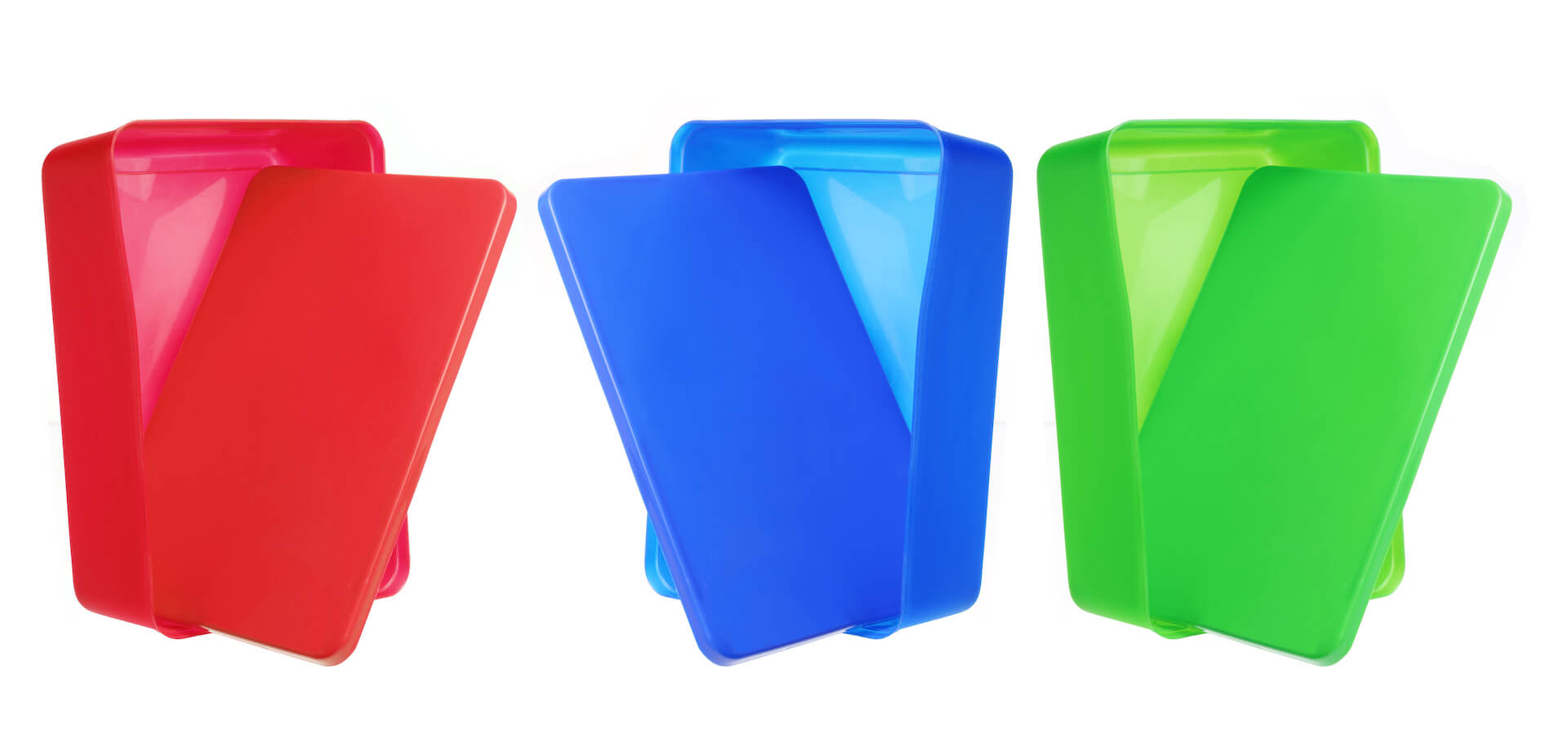 Using your smart phone, send individual pictures of the items. Have them tell you what to do with each item. Again, do this at a scheduled time when you know they aren't busy so that your photos aren't interruptions and you can quickly go from item to item. As with anything that can't be decided immediately, it is better to pack and move it than to discard and regret your decision (provided you aren't doing this with every item).
The kids' rooms can be the first to get cleaned out, even before you decide to move or if you are an empty nester trying to create more room for yourself. The process, and the emotions that go along with clearing out decades of memories are the same. Prepare for it; embrace a new, clutter-less life, remembering the joys of the past, but not all the mess. The Canadian photographer Dona Schwartz has a short photo essay of empty nesters and what they have done with their kids' rooms. Check it out at http://www.donaschwartz.com/nestImagesEmpty.html. I only hope that you can go further in your ability to clear out or re-invent these spaces! Good luck and don't forget to have fun!
I remember as a kid growing up always asking my mom who her favorite was. Silly, I know. Now that I am a mom I realize that my mother truthfully had way better things to do than to answer my ridiculous questions- especially when you consider the fact that I was one of SEVEN children. I don't think she was joking when she said I was the one that gave her all her gray hair.
But then it really got me to thinking about something I get asked about all the time: Paint color.
What if someone put me on the spot and said "Choose your favorite paint color?"
I can feel my head begin to spin. How could I possibly pick just one over all the others? There are so many variables and literally endless colors to choose from. It would be a serious, nearly impossible challenge to pick just one. So, in honor of my mom, I have chosen not one, but seven. These are truly some of my go to colors and ones I have recommended and used over and over, some even in my own home.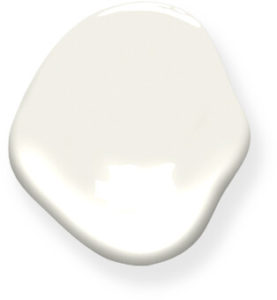 BENJAMIN MOORE
WHITE DOVE OC-17
White Dove is, in a sea of white, quite possibly
the perfect white. Not too warm, not too cold
making it the perfect color for interior trim and
kitchen cabinets. Where I've used it:
EVERYWHERE!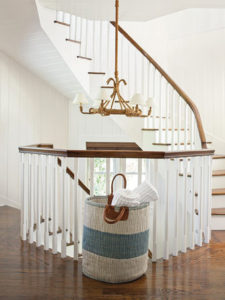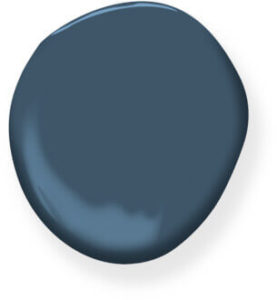 BENJAMIN MOORE
VAN DEUSEN BLUE HC-156
If you are looking for a deep, almost true navy
blue that has depth and richness, Van Deusen
Blue is a great choice. It's a classic color that
never disappoints. Where I've used it:
Front doors. A dining room with white
wainscot. My master bedroom.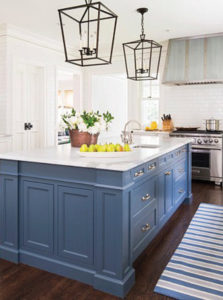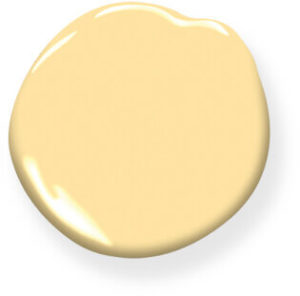 BENJAMIN MOORE
HAWTHORNE YELLOW HC-4
Yellow is notoriously one of the most difficult
colors to get right. Hawthorne Yellow is bright,
cheery and fun. Its golden tones keeps it from
feeling jarring like some yellows that pull green.
Where I've used it: My sister's home exterior.
Front doors. Headboards.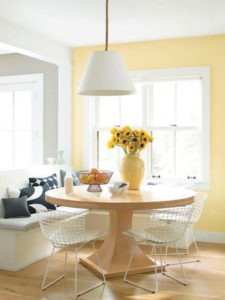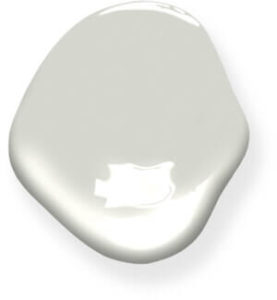 BENJAMIN MOORE
GRAY OWL OC-52
If you are looking for a versatile, neutral gray,
look no further than Gray Owl. It's warm
undertones makes it cheery rather than dreary,
especially in poor lighting situations.
Where I've used it: Master bedroom walls.
Living room walls.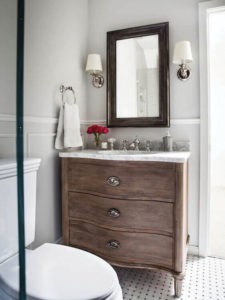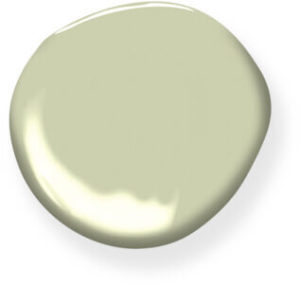 BENJAMIN MOORE
GUILFORD GREEN HC-116
Guilford Green to me is that feeling you get on a
crisp spring morning. It is bright and refreshing,
yet neutral enough to work with other colors.
Where I've used it: Kitchen walls with
white cabinets. Accent chest. Front doors.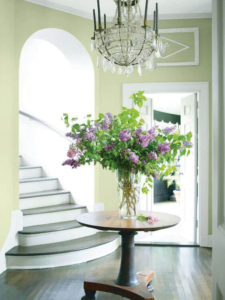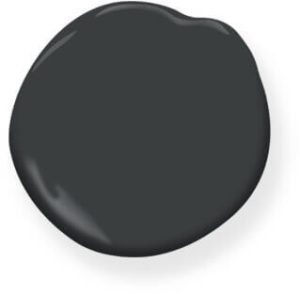 BENJAMIN MOORE
BLACK PANTHER 2125-10
I find when choosing a black it is very much like
choosing a white. I fell in love with Black Panther
because it is a subtle black with some warm
undertones and it plays well off cool
coasted shades.Where I've used it:
Interior doors with glass hardware.
Front doors. Furniture.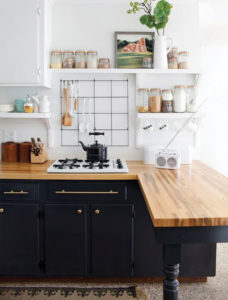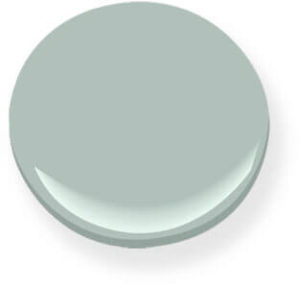 BENJAMIN MOORE
BEACH GLASS 1564
Beach Glass is now my favorite color to use for
that Cape Cod coastal feel. It's the perfect ratio
of gray, blue and green. It is not only soft and
soothing but also looks great in all lights.
Where I've used it: A master bedroom.
My daughter's bath walls.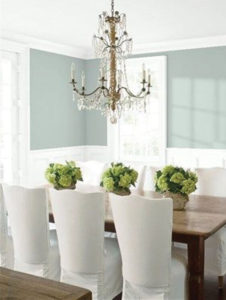 Lucky for me, my daughter Taylor is an only child so I never really had to deal with the dilemma of choosing a favorite one. Trying to choose my favorite paint colors was hard enough!
Let me know what you think. Do you have a favorite color that you've been using faithfully for years? One that you would choose over and over?
As we grow older our heart muscle loses elasticity and becomes less efficient at pumping blood. An efficient cardio program can get your heart strong again.
While many people think of cardiovascular exercise primarily as a way to burn calories, the benefits are far more significant than just being able to fit into your pants more comfortably.
Recent studies have shown that both continuous aerobic exercise (defined as exercise lasting greater than 20 minutes and held at steady intensity during the entire bout) and HIIT provide multiple benefits to your heart and your body's ability to use energy efficiently. In some cases, HIIT workouts show even better results.
So, if long runs are not your idea of fall fun, then HIIT (High Intensity Interval Training) might be for you. HIIT workouts involve repeated bouts of high-intensity effort interspersed with recovery times. The key here is high-intensity. If you want to pack in the benefits of an hour long hike into a 15 minute workout, you will have to push yourself to your absolute limits between your rest periods. But if you are short on time, or just not interested in longer, endurance exercise, you can get all the benefits and more with HIIT.
HIIT and Your Heart
No one expects to be as fit and able at 80 as we are at 20, but we all hope to be able to enjoy life to the fullest for as long as possible. Having stronger muscles throughout our body helps make that possible, and the heart is no exception.
As we grow older our heart muscle loses elasticity and becomes less efficient at pumping blood. That means less oxygen for our muscles. When your heart is unhealthy, even small tasks can have you out of breath and feeling exhausted. Fortunately, it is in our power to improve our heart muscle. Even individuals well into their 60s who have never exercised can improve their heart through cardiovascular exercise.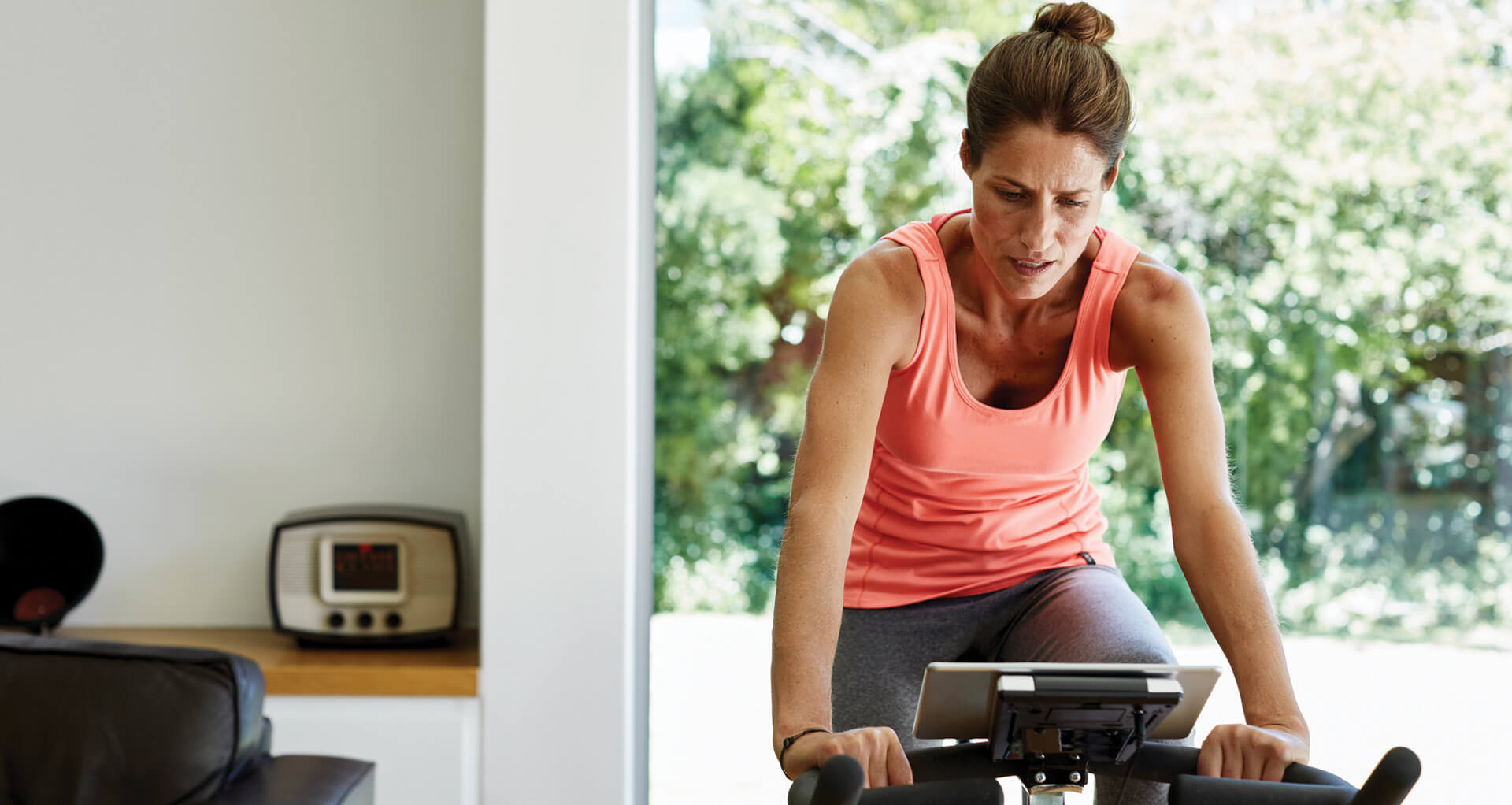 One measure of heart health is stroke volume. This is the amount of blood pumped by the left ventricle in one contraction. More is better. Both HIIT and continuous aerobic exercise will increase stroke volume, and at least one study found that an 8 week HIIT program (3 times a week) increased stroke volume 10% more than a long, slow distance training group.
Another area where significant improvement is possible is maximal oxygen consumption (VO2 max). VO2 max is the measurement of the maximum amount of oxygen that an individual can utilize during intense, or maximal exercise. It is one factor that may help determine an individual's capacity to perform sustained exercise. In a 2007 study men and women participated in an 8-week HIIT and a continuous cardiovascular training program. VO2max increases were higher with the HIIT program (15%) as compared to the continuous aerobic training (9%).
A heart that pumps and uses oxygen efficiently will keep you moving and active for longer periods of time at higher intensities – in other words, you can have more fun and do more things without getting tired!
The thought of moving into a new home can trigger many emotions. At first the excitement of a new home, the many ideas for decorating, new neighbors to get to know, wonderful new areas to explore and all the fun things about the move make this a very exciting time. Once the contracts are signed and a move-in date established, anxiety over how to pack up and clear out a home can set in. This will be particularly difficult if the new home is substantially smaller, or if a long distance move is planned. And then there is the sentimentality that will come over you as begin to pack up and start remembering the past. How to decide what to take, what to leave, how to dispose of items, how to pack and how long it will take to pack are all common issues with a whole house move. Don't let the difficult issues deprive you of the satisfaction that moving/decluttering/downsizing can bring. If you are organized, and maybe with some help, you will find that clearing out your home can be very empowering.
When we moved out of our family home after 27 years, I was surprised at how quick and easy it was to figure out what was coming with me to the new house, and what was not. The wedding and Christmas gifts that you never used, old furniture from the basement that you were going to one day refinish, the kids old clothes and toys – all were either donated or consigned. Our town's "Put and Take" area at the Transfer Station was so happy to receive all these things. Local Salvation Army and Goodwill donation centers also eagerly accept gently used items of all shapes and sizes. You know what they say – one woman's junk is another's treasure!
Momentos and family heirlooms were all stored in labeled boxes. Storing these items in boxes reduced their bulk and removed any decision making about if an item should be taken or not. They all were moved! Plus I think it will be fun for future generations to look through these family time capsules in the future.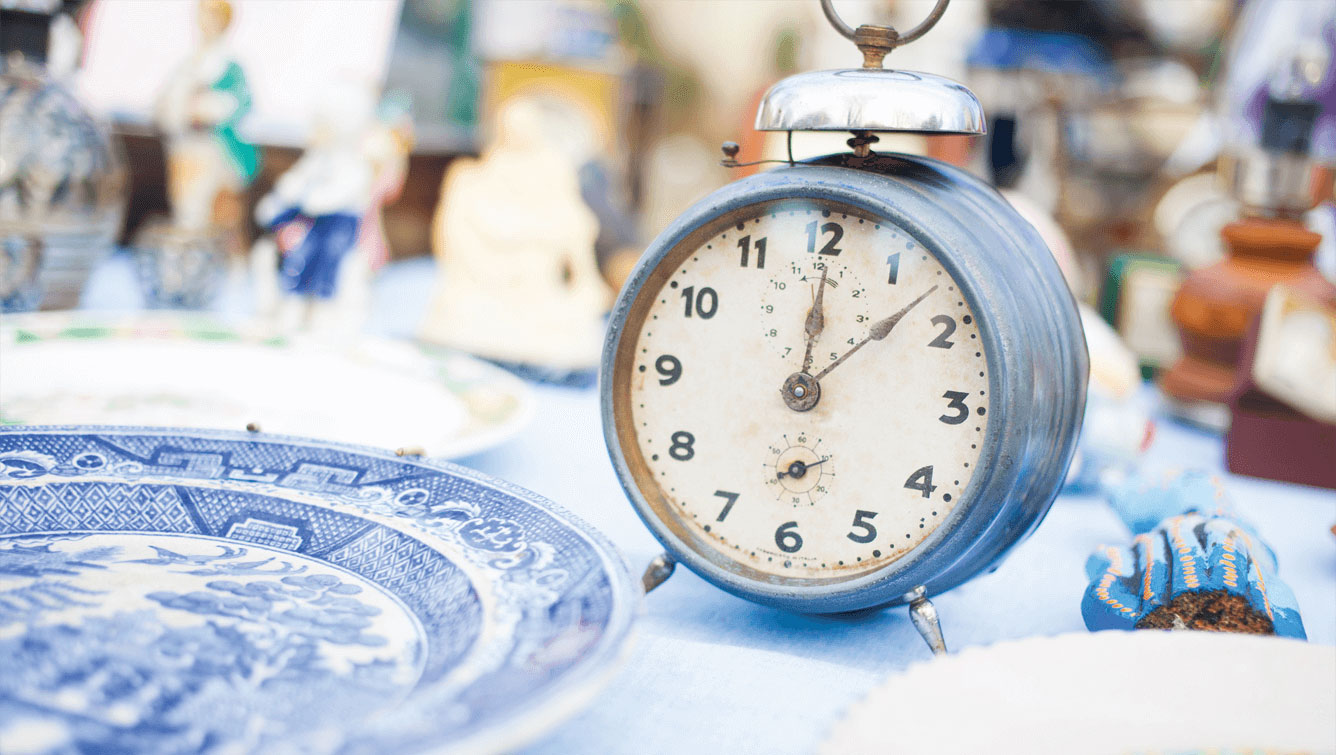 Clearing out one room at a time helps to see progress, rather than tackling the entire house all at once. Work room to room and soon you will see more boxes than household possessions. Don't forget to label the boxes so you know exactly where that box will go in the new house!
There are many articles on the internet on how to pack up a house, including YouTube videos. Try the website The Spruce for several good articles on moving and packing (https://www.thespruce.com/moving-4127870), or if you are looking for professional help, the National Association of Productivity and Organizing Professionals (www.NAPO.net) has lists of professionals by zip code. Or look me up on the web at https://pepperlane.co/jody-kablackfor a free one-hour consultation.
Good luck and don't forget to have fun!
Although moored in Princeton,  New Jersey now, I keep drifting towards coastlines. I call them 'capers'–my jaunts by ferry, car, train, and foot to other states and countries where the sea settles me or big, new-found lakes have circumferences I can't see when swimming. "Just over the horizon," I keep thinking, "I'll find a lobster shack, a lemonade stand, a dilapidated old garage with a potter's wheel spinning beautiful bowls." I am not alone in yearning for the romance of pausing in the paradise that is the slower, salty spice of life.
Wife and husband Karen and John,married for thirty-four years, have worked hard all of their lives. Now retirement is just over their horizon once their long, daily commutes to jobs in Boston finally end for good. They are counting the days while sitting on the front porch of their just-purchased condo home in The Pinehills, a new village located in the seaside town of Plymouth, MA.
"We want a totally new beginning,"Karen said emphatically as I sat with her and John in their decoration-in-progress living room, "that's why we sold almost everything when we moved. All of the new furniture we've purchased, the new kitchenware, the new linens, any new artwork represent this new phase of our lives." "This is 'My Time,' 'Our Time' now," John explained.
"They must really mean it,"I thought, looking around the house. I saw no trace of their beloved 30-something son and daughter both now living on the West Coast. Downsized out were the teddy bears, the soccer trophies, the thumb-indented coasters created by their kids in kindergarten.
The 'bones' of the house–its layout, was terrific with the kitchen, living/dining room, master bedroom all set around a light-filled courtyard. Yet Karen and John realized that the home's freshly painted bone-white walls needed color. Their windows needed treatments. Bookshelves needed filling. Accessories needed to be placed with TLC to make the house feel some place like home.
As a Design Psychologist I had come to help. Having known this couple for years, I felt that they (like all of us) deserved, not just a 'house beautiful' but a nurturing, loving home oasis. Yet psychologically speaking, oases aren't just built with bricks and mortar, painted with valentine-red plucked from a color wheel, or made private because you've bought light-blocking shades.
Instead as a Design Psychologist, my job was to probe more deeply to understand ways this house could be personalized to create their ideal home. With this in mind, I asked, "When you imagine your ideal, what would that home be like?" At first Karen and John answered using off-the-shelf brochure lingo: "Master bedroom on the ground floor, plenty of light, big kitchen." Guiding them, I asked, "Not practical or aesthetic things. Tell me about your ideal home oasis." Suddenly (as if I'd waved a magic wand), they described a long-yearned-for log cabin in the Montana woods.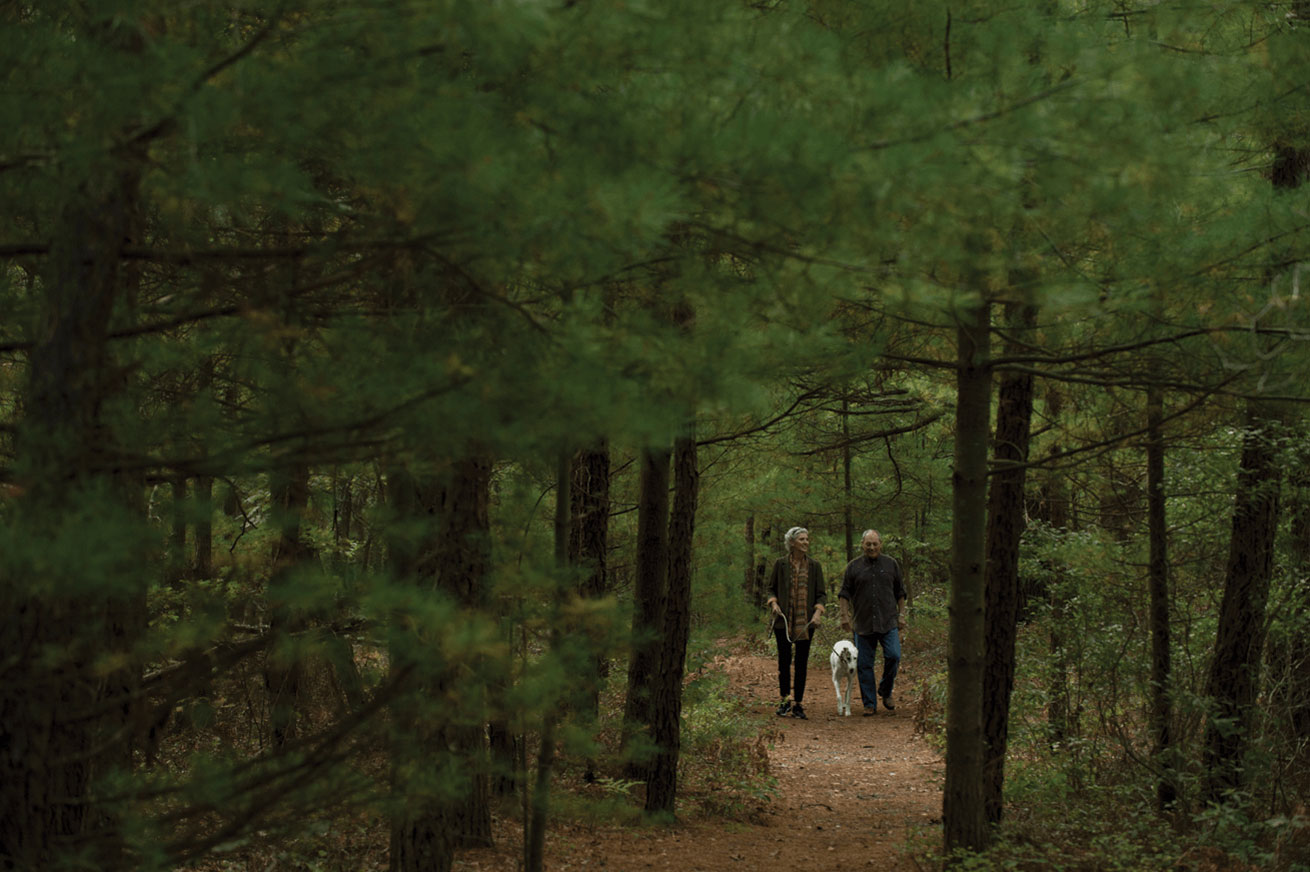 Rather than settle in Montana, however, John, especially, had "returned home" since his mother used to live on this Massachusetts South Shore. I've learned, in fact, that people often rework their past history of place–replicate or reject it (or do some combination of the two). Then, also, a hallmark of Karen's and John's coupledom was that they both loved nature and had hiked and camped together for 34 years. Retirement for them meant not only pioneering a new life-path but wending their way together through real-life trails in yet more woods. No wonder they'd purchased a place where they could walk in the pine forests of The Pinehills.
Probing further, I began asking them questions based on my Design Psychology Toolbox of Exercises to identify their positive associations with past place–associations that could be translated into home design elements–"triggers" that would help them envision a life-enhancing future together.
"Which pieces of furniture here really symbolize 'My Time/Our Time'—your new life together?" I asked. "This rocking chair," John answered immediately, "it's the place where I can sit, relax, and really take time for myself to sit and think."
"Our new dining room set," said Karen, gesturing toward the beautiful, high-quality wooden table they'd purchased. "Like all of the furniture we've bought, it's different from the traditional style we lived with for years. It's transitional style furniture–not traditional, or modern. It's a new look for our new life."
The stunning wooden table and chairs and matching sideboard certainly fit with the theme of "all things rustic" that grounded them. Given their cabin dream, I likewise suggested using a long, lyrical branch rather than a rod to hold their living room curtains, thus giving the space a subtle, outdoors feel.
 "What about our kitchen backsplash?" asked Karen with enthusiasm as she began to recognize how the house could be a symbol of their best-dreamed-of-future life and 'selves.' She and John were stumped as subway or glass tiles seemed to be "the thing" nowadays. But "THE THING" belonged in a brochure, not in their personalized place. Instead, they settled on slate, an earthy material that would work well color-wise with their kitchen cabinets and have psychological impact by reminding them that the earth's hills beckoned…
 Together, the three of uscontinued to imagine ways echoes of their best-past and visions of their dreamed-for future could be designed into their home spaces. In the present, however, the kitchen was the heart of their home. Both Karen and John wanted to paint it a color that would exude the sense of warmth and joy they felt each time they opened their new front door. They chose a cherry color that also would create a 'visual break' as they looked down their home's long hallway.
Then, too, in the present, John was using their home's den as his office, a space that felt incomplete with a makeshift table as a desk, printers and computers placed haphazardly here and there. Yet he pointed to another rocking chair previously owned by his mother, saying, "In this room, in that rocking chair I spent time healing after my hip operations. From here I could look out at the hillside yet also take 'me time' to just rest." On the house's floor plan, the builders had labeled this room a den/office. Yet, beyond such labels, spaces in one's home can be designed to meet one's deeper psychological needs. In fact as we talked further, John became psyched about more deliberately turning this private office into a 'healing room.'
As we go through transitions,life is a long walk–a journey. On our journey, our home can help us become our best selves not only via layout, use of color, furniture, textures, etc. but via the careful placement of meaningful (not just beautiful) objects around the house. In the process of moving, for example, Karen and John had 'curated' their collection of objects by throwing most of their possessions out!
 "I have less and less old photos of my parents as we are the older generation now," John explained.
Nevertheless, they were soon to unpackmore boxes and prominently place photos of their son and daughter on their bookshelf. Then, too, John, an amateur photographer, remembered the hundreds of artful photographs he'd taken, now stored away in their new basement. "Perhaps the best of these can be framed and hung in our hallway," he remarked.
Karen then mentioned the uniquefridge magnets she'd collected at each place they'd vacationed through the years. I suggested mounting, framing and hanging these mementos in the dining room. This would mean replacing a painting they'd bought at Pier One "which had the right colors," but which, in no way mirrored the heartfelt story of their lives and future dreams.
 In fact, by now doubting that theyhad thrown out everything, I asked John, "If God forbid there were a fire in the house, what one object would you save?" John quickly mentioned, "The little statues of Karen and myself that we displayed at our wedding." He ushered me into their master bedroom. There, on the dresser, in view when they awoke each morning, were simple, ceramic male and female figures–separate, yet hugging–caring for one another as their life begins again.
Please watch out for our Home Design Psychology Webinar series starting Sept. 13 for other homeowners who want to Design from Within. They are held four times a year and our next one should be Nov/Dec.
There's nothing worse than when you walk into your house and think "Oh no! What's that smell?" Now imagine if it is the house you are looking to buy. Offensive scents and smells are surefire ways to turn off a potential homebuyer. And often we are oblivious to the smells of the most beloved members of our families…our pets. Selling your home in itself can be stressful but when you have animals it can bring it's own set of challenges. Here are some tips to keep you, and your pets, out of the dog house!
Keep under the bed storage boxes available to gather up toys, bedding and food and water bowls for stashing during showings. Avoid throwing items in closets. People will look in your closets but most likely will not look under your bed.
Use citrus scented home cleaners and regularly wipe down windows and windowsills or anywhere your pooch likes to look out and rest his head. Chances are, your dog's breath stinks. So keep in mind anything he drools on probably stinks too.
Vacuum. Every. Day. I know it sounds tedious but you never know when your next showing will be. I have owned some pretty large and furry dogs (and cats) and I swear by the Bissell Cordless Pet Hair Eraser. It is great at grabbing pet hair off upholstery and is so lightweight you have no excuse not to use it daily, especially in areas where your pets like to hang out.
Tend to liter boxes at least once, if not twice a day. Place a small mat under the box to help keep the liter from being tracked away. Try to keep the box in the area of your home where people will spend the least amount of time. So your master bath- not a good idea. I personally have mine in my basement with a kitty door for them to come up and down.
Avoid placing plug-in air fresheners through out the home to mask smells. I just screams "Hey, I know my house smells too!" Placing a lightly scented candle or bowl of potpourri will sometimes do the same trick but in a lea obvious way.
When at all possible, take your furry friends with you when you have an open house or showing. This is imperative if they are aggressive or if they would take any chance they could to escape. I once left my dog crated when I had opened up my house for a service call. The technician later called to tell me he was done- and that he let my dog out of her crate because she looked "sad". I arrived to find that my beautiful 125 lb. Great Pyrenees had gone into my daughter's room and chewed up every Barbie doll and accessory in the place- including all the furniture in Barbie's beautifully appointed townhouse! My point being, don't assume everyone is going to take care that your animal doesn't get out.
Our pets are such a huge part of our family and our lives. However, it's important to keep in mind that unfortunately not all people feel the same way. I hope you found these tips helpful. Be sure to come back for more tips on everything from preparing your house for the market, design ideas for your new home and tips and tricks I use to make the homes I work in look their best. And feel free to drop us a line anytime to let us know what you think.