THE LANTERNS
Active Retirement & 55+ Living Communities Near Needham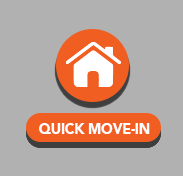 The perfect move for your next chapter
Welcome to The Lanterns at Warren Woods. Located conveniently between the town centers of
Ashland and Holliston, and adjacent to the 475-acre Ashland Reservoir and 120-acre Warren
Woods, this neighborhood truly has it all. With a beautiful central Meetinghouse and swimming
pool, this is Green Company living at its finest. One of Metro West's only 55+ condominium
communities with 100% detached homes featuring a complete first floor living experience
amidst a bucolic setting, walking trails and peaceful woodlands.
Quite simply, a wonderful place to call home.
Why Needham Residents Love The Lanterns
The Green Company has been creating active living communities for residents in the Needham area for over 60 years. We proudly develop, build, market and manage residential condominium homes throughout Eastern Massachusetts.
Our team excels at creating environments for living. We focus on optimizing the beauty of open space, take advantage of the natural surroundings, and create neighborhoods that feature bright open interiors, expansive views and natural settings.
Lifestyle options for Needham homeowners:
Active Retirement Communities Near Me
Active Living Retirement Communities
Active Senior Communities
Best Retirement Communities for Active Adults
Luxury Retirement Communities
New 55+ Communities
55 and Older Communities Near Me
Senior Living Communities
Home Construction
Senior Living Near Me
Custom Home Designs
House Builder
55 Plus Living Communities

Houses for Sale
New Construction
50 Plus Retirement Communities
Retirement Villages
Retirement Communities Near Me
Over 55 Communities in MA For Sale
Independent Senior Living
Active Retirement Communities
Local Home Builders
Senior Community Living
Independent Living Retirement Communities
Luxury Home Builders
On This Page
Learn More About Community Living
The Green Company: We Don't Just Construct Housing; We Create Homes
For more than 60 years the Green Company has been thrilling people from Needham, Massachusetts with maintenance-free neighborhoods developed for enjoying, not upkeeping. The locations for our beautifully designed detached homes are carefully chosen for their open spaces, quiet settings, idyllic surroundings, and close proximity to shopping, medical care, and other amenities. Active adults, empty nesters, 55+ and retired residents are drawn to our tight-knit communities because of our convenient locations and properly constructed homes.
Our Communities Offer Needham 55+ Residents Plenty of Benefits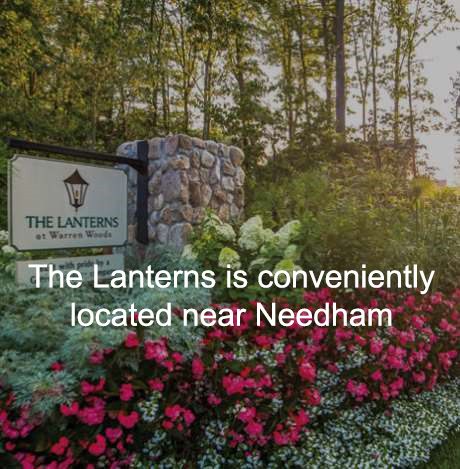 Even though each of our neighborhoods have their own architectural design and look, all Green Company communities share the same features. Our homes are easy to move around in and have been designed to deliver plenty of natural light. Our communities are typically set in elevated areas that may feature a natural pond, wooded area, or first-rate golf courses.
Many of our neighborhoods feature miles of trails for active residents who love to walk, run, and bike. Our residents enjoy using their community's pool, tennis courts, and other features that can include an on-site post office for convenience. Our completed neighborhoods range in size from five houses to 550 townhouses.
Tranquility is another quality our neighborhoods share. We carefully choose areas set at a distance from major highways and roadways to provide a relaxed setting all residents can enjoy.
Our homes are built using cutting-edge construction materials and brand new appliances so that they can be enjoyed for years without the need for major renovations or repairs. Who enjoys shoveling snow? We provide worry-free snow removal and general landscaping for all residents. The Green Company takes the worry out of home maintenance for Needham, Massachusetts, residents and puts the focus on enjoying home life with loved ones and friends, and staying active in the community.
A Look at Our Two Available Needham Area Communities
Our two newest communities, Hatherly Rise at the Pinehills in Plymouth, and The Lanterns at Warren Woods in Ashland, are currently accepting new residents. Here's what's unique about each of them:
Inhabitants of our Hatherly Rise community have their choice of seven floorplans in our Fresco and Portico home models.
Our Fresco homes, inspired by California style, range from 1,600 to 2,200 square feet. We offer our Portico homes in one or two story designs to match your needs and way of life. No matter which size you choose, you'll find a cozy farmer's porch in the front and a private rear courtyard for entertaining or kicking back with family and friends. Our homes invite in plenty of natural light thanks to the right amount of windows and open space.
Our Portico homes are townhouses from 1,500 to 1,900 square feet with front porches that overlook a garden area and white picket fence. Their smaller size is deceiving; like the Fresco models, these homes feature tons of storage, an open floor plan, and extra living space perfect for a guest bedroom, entertainment area, or home study.
The Lanterns at Warren Woods
Overlooking the peaceful Ashland Reservoir and Warren Woods, this community features a swimming pool, country style central meeting house, and walking trails. Lanterns Woods homes give you a choice of a one or two-story floor plan to you can pick the right home that matches your lifestyle and tastes. Like our Hatherly Rise homes, The Lanterns homes offer plenty of roomy space, a relaxing porch, and extra room to transform into an entertainment area or guest bedroom.
Several of our homes are available now in move-in condition at both communities. All you need to bring is your personal belongings!
Customizable Homes Near Needham, Massachusetts
Even though we're focused on building communities for active adults, we realize that not everyone wants a cookie cutter home. That's why we invite all forthcoming residents to visit our design studio to truly make your home your own. We give you the ability to choose your type of hardwood flooring, cabinetry, countertops, fixtures, and more.
Why Work With the Green Company?
It isn't just our model homes and locations that makes The Green Company a great choice for senior living communities. We've been the recipient of many awards through the decades, and our Pinehills community alone has won over 20 national and regional awards.
We have a passion for our company's mission to cater to homeowners. Every Green Company department takes pride in helping prospective homeowners find the community and model home of their dreams. Since the 1950s, we've established dozens of neighborhoods near Needham, MA.
Are You Ready for Better Living? Contact Us
Interested in visiting one of our Needham vicinity move-in homes in person, or want to learn more about our communities and what they offer? Call us today to schedule a visit.
About Needham, MA
People started settling in Needham since the year 1680. The city was officially recognized in 1711. The city is a part of Dedham Grant. Needham is a suburb of Boston, its population was 31,007. The median income in Needham , MA is $132,237 and the median home value is $684,100. Needham real estate also consistently ranks among the most expensive in America. The unemployment rate in Needham is 3.9% (U.S. avg. is 5.2%). Recent job growth is Positive. Needham jobs have increased by 1.30%. In Needham, MA, the median worker income is $57,877. This is higher than the national average of $29,701. The town is safe and it's beautiful, worth the price to live here if you can afford it.
Are you new to Needham? Check out these local favorites: Related Needham, MA Community Living Searches

active senior living communities Needham MA
affordable retirement communities in Needham
Needham best retirement communities
55+ communities Needham MA
custom homes in Needham
Needham home builders near me
home building companies Needham MA
home developers in Needham
Needham new 55+ communities in
new construction homes Needham MA
new home developments in Needham
Needham new homes for sale
over 55 communities Needham MA
active retirement living in Needham
Needham top rated retirement communities
The Green Company supports clients throughout all of Needham, Massachusetts, including the following zip codes: 02459, 02464, 02492, 02494. Click here to return to our MA service area page.