THE HOMES at 45
55+ Living Communities Near Medfield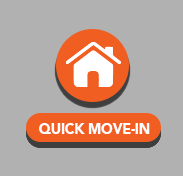 Welcome to a neighborhood built for those who seek to sacrifice nothing,
The Homes at 45 in Westwood
A mix of award-winning Fresco condominium townhomes and a location just one mile from Westwood center unites convenience and beauty. Available will be three floorplans—all with gracious one-floor living and second-floor guest space. Ranging from 2,000-2,400 square feet, all homes feature lovely private outdoor courtyards and two-car garages.
We are the newest 55+ neighborhood in town. With a convenient location and a meetinghouse for social gatherings and events, it is quite simply a perfect setting for your next chapter. A furnished designer model will be completed by late spring. Click here to be added to our priority mailing list for the latest updates.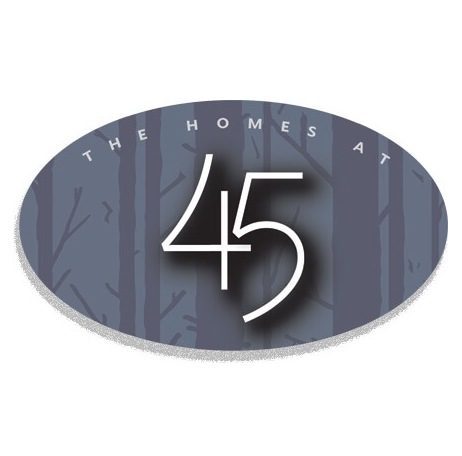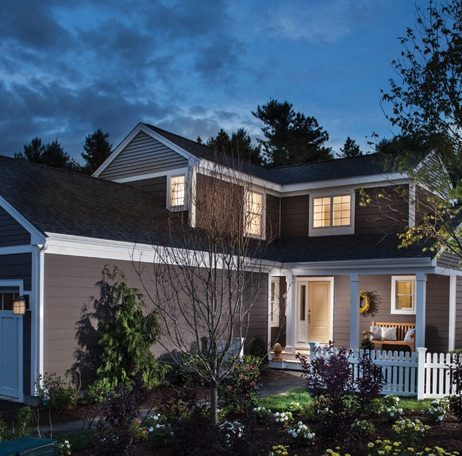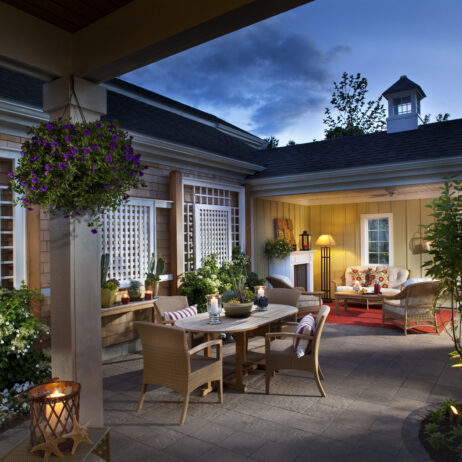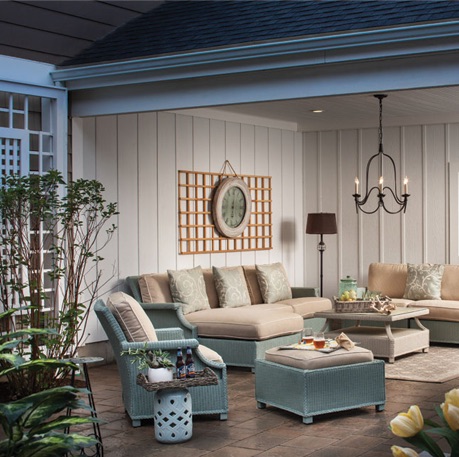 Why Medfield Residents Love The Lanterns
The Green Company has been creating active living communities for residents in the Medfield area for over 60 years. We proudly develop, build, market and manage residential condominium homes throughout Eastern Massachusetts.
Our team excels at creating environments for living. We focus on optimizing the beauty of open space, take advantage of the natural surroundings, and create neighborhoods that feature bright open interiors, expansive views and natural settings. 
On This Page
More About The Green Company
The Green Company: A History of Making Residents Feel at Home
The Green Company has a long history of creating maintenance-free homes for residents from the Medfield area that are made for living, not maintenance. Sweeping fields, fragrant woodland, and ocean views provide the perfect setting for many of our communities while our residents also enjoy close proximity to shopping, dining, and medical care. Our communities are built around the needs of active adults and anyone over age 55.
Our Communities Offer Medfield 55+ Residents Plenty of Benefits
Even though each of our neighborhoods have their own architectural design and look, all Green Company communities share the same features. Our homes let in a lot of natural lighting and deliver an open space floor plan to fit your lifestyle and give you freedom of movement. We choose scenic sites for our communities that may feature wooded areas, natural body of water, or are located right next to a first-rate golf course.
Many of our neighborhoods feature miles of trails suitable for active residents who love to walk, run, and bike. Our residents enjoy using their community's pool, tennis courts, and other features that may include an on-site post office for their convenience. Our completed neighborhoods range in size from five houses to 550 townhouses.
Our neighborhoods all provide tranquility. We build on parcels of land that are removed enough from major highways and roadways so that they provide a peaceful setting for older living residents to call home.
We believe a home is meant to be enjoyed, which is why we use only the latest construction materials and new appliances for longevity. Chances are you don't enjoy shoveling snow. We take care of that for you, as well as general landscaping. The Green Company wants Medfield residents to focus on loving and enjoying life such as spending time with grandchildren and loved ones, forming new friendships, and staying physically active instead of worrying about home repair and lawn care.
A Look at Our Two Available Communities
The Green Company is currently welcoming residents to its two most recently constructed communities, Hatherly Rise at the Pinehills in Plymouth, and The Lanterns at Warren Woods in Ashland. Here's a look at what you expect at each one:
Hatherly Rise at the Pinehills
Choose from one of seven floorplans in our Fresco and Portico homes models that fit your lifestyle at Hatherly Rise. Our California inspired Fresco homes range in size from 1,600 to 2,200 feet. Portico models are available in one or two story living plans. All include a farmer's porch and your own private courtyard which is perfect for catching a few rays or enjoying a meal with family and friends. Several windows and plenty of open space invites natural light in throughout these homes.
Portico townhouses range in size from 1,500 to 1,900 square feet and feature a front porch overlooking a fence and garden area. Like the Fresco models, these homes still pack a ton of features including extra storage space, an open floor plan, and additional living space suitable to use as a guest bedroom or home office.
Explore Your Home Options at the Lanterns at Warren Woods
This neighborhood offers its residents their own country style meeting house, swimming pool, and miles of walking trails right next to the Ashland Reservoir and Warren Woods. Lanterns Woods homes give you a choice of a one or two-story floor plan to you can pick the right home that matches your lifestyle and preferences. Like our Hatherly Rise homes, The Lanterns homes offer plenty of roomy space, a relaxing porch, and extra room to turn into an entertainment area or guest bedroom.
Several of our homes at Hatherly Rise and The Lanterns are available in move-in condition. All that's missing is you and your personal belongings!
Customize Your Home Near Medfield, MA
Even though our homes may look similar from the outside, we give you plenty of options to customize them via our own design studio. We invite all new homeowners to make your home uniquely yours at our design studio. We give you the ability to choose your type of hardwood flooring, cabinetry, countertops, fixtures, and more.
Why Work With the Green Company?
It isn't just our model homes and locations that makes The Green Company a great choice for 55 and older communities. We've been the recipient of many awards through the decades, and our Pinehills community alone has won over 20 national and regional awards.
We're also very passionate about what we do. From our design to our sales teams, every Green Company employee loves helping residents find a place they'll be proud to call home. Since the 1950s, we've built dozens of neighborhoods near Medfield, MA.
Ready for Better Living? Contact Us
Interested in viewing one of our move-in ready Medfield area community homes, or learning more about what our communities have to offer? Call us today to schedule an appointment.
About Medfield, MA
A Norfolk County town Medfield has a population of 12,024. Medfield had an active role in the battle of Lexington. A predominantly farming community later delved into manufacturing. Making of straw hats for ladies was the principal industry here. The public schools in Medfield rank high and a few of them are Memorial School, Wheelock School, Thomas A Blake Middle School, Medfield High School and more. The Montrose School is a private catholic school for girls. Medfield Day, Annual Tree Lighting, Winter Parade, And Angel Run are the annual fests held here. Rocky Wood, Hinkley Pond, Peak House, Noon Hill, Midfield Historic Society Museum and more are the places of interest in Medfield. Professional writer Hannah Adams, actress Uzo Aduba, pianist Matthew Aucoin, diplomat Donald E Booth and so on are the notable people from Medfield. Medfield state hospital has featured in films like The Box, Shutter Island and X-Men.
Are you new to Medfield? Check out these local favorites:
Lifestyle options for Medfield homeowners:
Senior Living Near Me
Senior Living Communities
Over 55 Communities in MA For Sale
Luxury Home Builders
Active Senior Communities
New 55+ Communities
New Construction
Custom Home Designs
Houses for Sale
House Builder
Senior Community Living
Local Home Builders
55 Plus Living Communities
55 and Older Communities Near Me
Home Construction
Related Medfield, MA Community Living Searches
55+ communities Medfield MA
custom homes in Medfield
Medfield home builders near me
home building companies Medfield MA
home developers in Medfield
Medfield new 55+ communities
new construction homes Medfield MA
new home developments in Medfield
Medfield new homes for sale
over 55 communities Medfield MA
The Green Company supports clients throughout all of Medfield, Massachusetts, including the following zip codes: 02052. Click here to return to our MA service area page.
> 40 Fresco condominium homes ranging from 2000–2,400 s.f.
> The newest 55+ community in Westwood
> Meetinghouse
> Convenient to public transportation and major roadways
> Minutes from Westwood Center