Your New Home
55+ Living Communities Near Massachusetts
We are a local builder with a national reputation
A family business, that for over 60 years, has been building homes and communities in harmony with the way people want to live. Each of our Massachusetts neighborhoods is build in a convenient location and includes a meetinghouse for social gatherings and events. Our mission is to create a perfect setting for your next chapter. We start with you.
We cultivate a community. We consider the lifestyle your family wants to live and then we build it. Welcome to the neighborhood. 
Our homebuyers come to us from many locations. Some of the most popular include:
Weston, West Roxbury, Walpole, Randolph, Milton, Medfield, Dedham, Canton, Wellesley, Needham, Westwood, Cohasset, Dover, Duxbury, Framingham, Hanover, Hingham, Kingston, Marshfield, Natick,  Newton, Norwell, Pembroke, Plymouth, Plympton

Why Massachusetts Residents Love The Green Company
The Green Company has been creating active living communities for residents in the Massachusetts area for over 60 years. We proudly develop, buildrket andnage residential condominium homes throughout Eastern Massachusetts.
Our team excels at creating environments for living. We focus on optimizing the beauty of open space, take advantage of the natural surroundings, and create neighborhoods that feature bright open interiors, expansive views and natural settings. 
Lifestyle options for Massachusetts homeowners:
Home Construction
Active Retirement Communities
Active Senior Communities
Local Home Builders
Active Living Retirement Communities
Active Retirement Communities Near Me
Retirement Communities Near Me
50 Plus Retirement Communities
Luxury Home Builders
House Builder
Houses for Sale
New 55+ Communities
55 Plus Living Communities
Independent Living Retirement Communities
New Construction
Retirement Villages
Senior Living Communities
Independent Senior Living
Senior Living Near Me
Senior Community Living
55 and Older Communities Near Me
Best Retirement Communities for Active Adults
Custom Home Designs
Luxury Retirement Communities
Over 55 Communities in For Sale
On This Page
More About The Green Company
The Green Company: We Don't Just Construct A Place To Live; We Create Homes
Our team has years of experience constructingintenance-free homes for residents from the Massachusetts area that arede for living, notintenance. The locations for our beautifully designed detached homes are carefully chosen for their open spaces, quiet settings, idyllic surroundings, and close proximity to shopping, medical care, and other amenities. Our communities provide convenient homes and locations that are perfect for active adults, empty nesters, 55+, and retired residents.
There's a Lot to Love For Our 55+ Homeowners From Massachusetts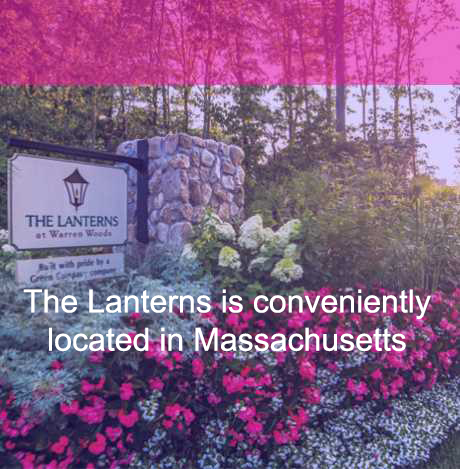 Even though each of our neighborhoods have their own architectural design and look, all Green Company communities share the same features. Our homes let in a lot of natural lighting and deliver an open space floor plan to fit your lifestyle and give you freedom of movement. Our communities are frequently set in elevated areas thaty feature a natural pond, wooded area, or first-rate golf courses.
Many of our communities offer walking and biking trails for our active residents. Some also have swimming pools, tennis courts, and even an on-site post office just for them. Our completed neighborhoods range in size from five houses to 550 townhouses.
Serenity is another quality our neighborhoods share. We choose parcels of lands removed enough fromjor roadways so that they'll provide peaceful living for all residents.
Our homes are built to last because we incorporate innovative constructionterials and the latest appliances. Not a fan of shoveling snow? We handle snow removal and general landscaping for you. The Green Company wants Massachusetts residents to focus on loving and taking pleasure in life such as spending time with grandchildren and loved ones, developing new friendships, and staying physically active instead of worrying about home repair and lawn care.
A Look at Our 2 Available Massachusetts Area Communities
Our two newest communities, Hatherly Rise at the Pinehills in Plymouth, and The Homes at 45 in Westwood, are currently accepting new residents. Here's whatkes each one special:
Inhabitants of our Hatherly Rise community have their choice of seven floorplans in our Fresco and Portico home models.
Our Fresco homes, inspired by California design, range from 1,600 to 2,200 square feet. Our Portico homes are available with one or two stories to fit your desires and lifestyle. All of our Portico homes come with a front farmer's porch and private rear courtyard that give you a cozy outdoor area for relaxing or entertaining loved ones and friends. Enjoy plenty of natural light streaming into your home thanks to a multitude of windows and the open space floor plan.
Portico townhouses range in size from 1,500 to 1,900 square feet and feature a front porch overlooking a fence and garden area. Like the Fresco models, these homes still pack a ton of benefits including extra storage space, an open floor plan, and additional living space suitable to use as a guest bedroom or home office.
Customize Your Home Near Massachusetts
Although we're focused on building communities for active adults, we realize that not everyone wants a cookie cutter home. We invite all new homeowners toke your home uniquely yours at our design studio. You have your choice of your cabinets, hardwood flooring, fixtures, countertops, and more.
Why Choose The Green Company?
There areny reasons 55+ residents can feel confident about choosing the Green Company other than our carefully chosen locations and professionally constructed homes. We've won multiple awards; in fact, our Pinehills community has been awarded more than 20 national and regional awards in the past five years.
We completely love what we do for our residents. From our design to our sales team, each and every employee at the Green Company is proud to help residents find a place they'll love calling home. Since the 1950s, we've developed dozens of neighborhoods near Massachusetts.
Ready for Better Living? Contact Us
Interested in viewing one of our move-in ready Massachusetts area community homes, or learning more about what our communities have to offer? Call us today to schedule a visit.
About Massachusetts
Massachusetts' name might come from the Massachusett tribe, whose name can be translated to "near the great hill" or "near the range of hills." It refers to the Blue Hills, southwest of Boston. The entire Commonwealth of Massachusetts has played a powerful commercial and cultural role in the history of the United States. The state, whose landscape consists of a series of hills and valleys, is the sixth smallest and has the third most people per square mile. Massachusetts population as of 2017 is 6.86 million. Tourism has become an important factor in the economy of the state because of its numerous recreational areas and historical landmarks.
Are you new to Massachusetts? Check out these local favorites:
Related Massachusetts Community Living Searches
active senior living communities Massachusetts
affordable retirement communities in Massachusetts
Massachusetts best retirement communities
55+ communities Massachusetts
custom homes in Massachusetts
Massachusetts home builders near me
home building companies Massachusetts
home developers in Massachusetts
Massachusetts new 55+ communities in
new construction homes Massachusetts
new home developments in Massachusetts
Massachusetts new homes for sale
over 55 communities Massachusetts
active retirement living in Massachusetts
Massachusetts top rated retirement communities
The Green Company supports clients throughout all of Massachusetts, including the following zip codes: 02453, 02466, 02493, 02132, 02032, 02071, 02081, 02368, 02126, 02136, 02186, 02187, 02052, 02026, 02027, 02090, 02021, 02062, 02030, 01701, 01702, 01703, 01704, 01705, 02457, 02481, 02482, 02459, 02464, 02492, 02494, 02456, 02458, 02459, 02460, 02461, 02462, 02464, 02465, 02466, 02467, 02468, 02495, 01760, 01778, 02482, 02030, 02330, 02332, 02345, 02360, 02361, 02362, 02381, 02532, 02571, 02327, 02358, 02359, 02061, 02456, 02458, 02459, 02460, 02461, 02462, 02464, 02465, 02466, 02467, 02468, 02495, 02020, 02041, 02047, 02050, 02051, 02059, 02065, 02330, 02332, 02345, 02360, 02361, 02362, 02381, 02532, 02571, 02364, 02018, 02025, 02043, 02044, 02066, 02340, 02050, 02331, 02332, 02025, 02367.